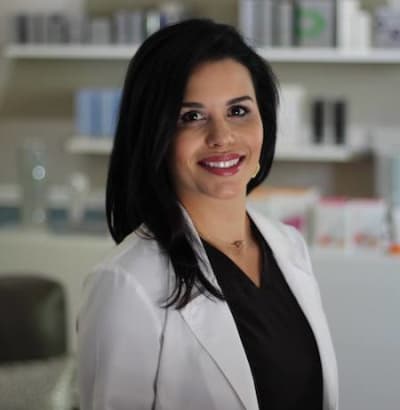 Marianita Vela P.A.C
As a licensed Medical Professional and Nutrition Specialist, I am able to combine my knowledge and experience to assist our clients. It's always really motivating to see our clients excel in reaching their health, fitness and performance goals. Our team can help you envision a brighter future by applying science, nutrition, medicine, and practical application to a plan that suits your needs. I am 100% committed to helping you pursue a life full of health, happiness, and Exceptional Quality of life. I love seeing our clients happy, healthy and excited for their future.
---
Marianita was born and raised in Pharr, TX in the Rio Grande Valley. She grew up with a passion for fitness, nutrition, and medicine. She completed a Bachelor of Arts degree in Biology with a minor in Health and Wellness Promotion from Texas State University in San Marcos, TX. Soon after, she decided to pursue a degree in the medical field with a Degree in Physician Assistant Studies from the University of Texas Pan American in Edinburg, TX. Marianita began practicing as a board certified Physician Assistant working primarily in family medicine for 7 years, and most recently worked in Aesthetic Medicine for the past 7 years. It has always been a vision of Marianita to be able to fuse her two passions, nutrition, and medicine. She is now an integral part of the team at Transformation Nation where she assists as a Certified Fitness Nutrition Specialist and assists with business operations. Here she is able to incorporate her medical and nutritional knowledge to help individuals wanting to lead a healthier lifestyle. She is passionate about improving the overall health and wellness of every individual and transforming lives.